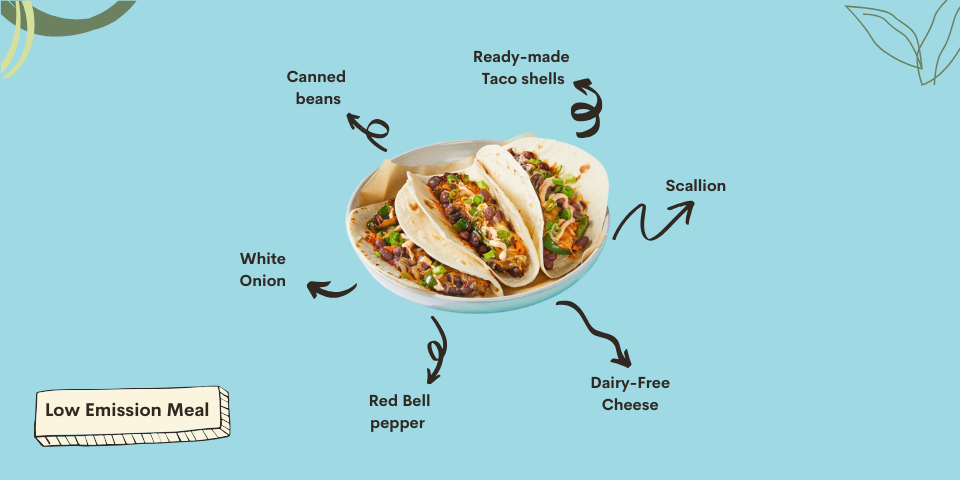 Bean Taco
---
Prep time: 10 minutes. Cook time: 15-20 minutes. Servings: 4
Ingredients:
Ready-Made Taco Shells: 4 shells
Canned Black Beans: 1 can
White Onion: Half, chopped
Red Bell Pepper: Half, chopped
Olive Oil: 2-3 tbsp
Salt & Pepper: To taste
Cayenne Pepper: To taste
Cajun Powder (optional): To taste
Vegan Cheese: To preference
Lettuce: To preference
Steps:
At medium heat add olive oil, after a few minutes add the onion, and bell pepper to the pan.
After frying the onions, and bell peppers till they appear tender, add the can of beans to the pan and cayenne pepper, salt, pepper, and Cajun powder to taste.
Shred some vegan mozzarella cheese on top of the cooking ingredients in the pan.
Put the lid on top of the pan and let it cook for 15-20 minutes.
Place taco shells on cookie sheet and pull apart slightly, bake at 325 degrees F for 6 to 7 minutes until crisp.
Put the cooked beans into the taco shell and top with your favourite dressing, and lettuce as per your preference.